Team


Victor joined IN CAPTIAL in 2016. Prior to joining IN CAPITAL, Victor was the CEO of Woodpecker Doctor and founder of Super Vaccine Table. He has more than 20 years of healthcare industry experiences.
Victor focuses on investments in healthcare services and WIT120. He led and participated in the investment and management of the portfolio companies include: CN-HEALTHCARE, MEM Health Care Group, Rivamed, Gyenno, Genome Precision and etc.
Victor holds a bachelor's degree of management from Peking University and a master's degree of engineering from Beijing University of Posts and Telecommunications. He is currently pursuing an EMBA degree in CEIBS.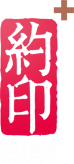 Rm 3005,Sunshine Financial Center,No. 33 Jinghui Avenue, Chaoyang Dist, Beijing 100020, China
010-65869200
info@in-capital.cn