Team


Dr. Ni before joining IN-capital, Dr. Ni was at Pivotal Bioventure Partners as an Operating Partner and CEO of iPharma (H.K) Ltd / i-Bridge operating partner where he incubated innovative biotech companies.
From 2010 to 2017, Dr. Ni was the Head of External Innovation & Partnering, Strategy and Business Development, responsible for Sanofi (fortune 500 company) licensing, transaction & partnering, from Asia pacific region.
Since 1994, Dr. Ni worked as member of senior management team in several global healthcare/pharmaceutical companies such as Eli Lilly (fortune 500 company)/ US (Action Group Chair), Covance (fortune 500 company, General Manager, Greater China), GSK (fortune 500 company) (Neurodegenerative Disease Center, Global head ) where Dr. Ni has the proven track record of transitioning compounds from drug discovery/research phase into clinical development in several therapeutic areas and plays pivotal roles in global R&D, Clinical service management in China.
Dr. Ni has 40+ publications in top international journals including Science, PNAS, five book chapters and four granted US patents. Ben is also adjunct professor in several universities in US and Singapore. Ben has been invited speaker in 60+ international conferences and professional seminars.
Dr. Ni holds a Master's degree from Chinese Academy of Sciences and a PhD in molecular pharmacology from University of Toronto under fellowship and post-doctoral a Clinical Pharmacology from National Institute of Health.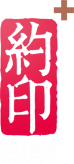 Rm 3005,Sunshine Financial Center,No. 33 Jinghui Avenue, Chaoyang Dist, Beijing 100020, China
010-65869200
info@in-capital.cn