Team

Sophia Zheng
Founder and CEO

Ms. Zheng has more than 10 years of experience in the Chinese healthcare investment sector and accumulated more than three billion RMB transaction deals.
Portfolio companies include: OriGene, American-Sino OB/GYN /Pediatrics Services, Genetron Health, CN-healthcare.com and etc.
Ms. Zheng received her MBA from Tsinghua University and she is currently pursuing her PhD degree in public health at Johns Hopkins University.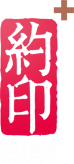 Rm 3005,Sunshine Financial Center,No. 33 Jinghui Avenue, Chaoyang Dist, Beijing 100020, China
010-65869200
info@in-capital.cn